02 Nov 2023
Get to know OXCCU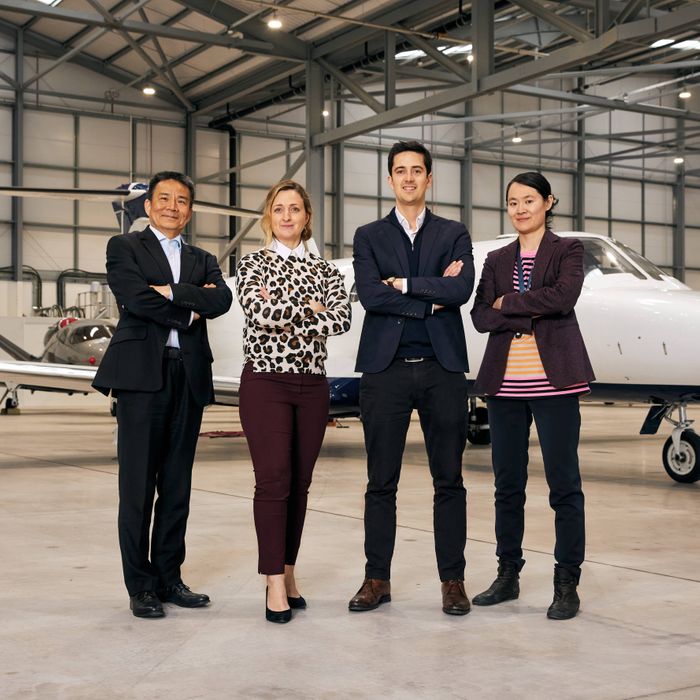 Could you tell us about OXCCU and its history? How did you come to found the company?
OXCCU was formed in 2021 to develop and commercialise chemistry research developed over 10 years at the University of Oxford. We are developing novel catalysts and reactor designs to convert carbon dioxide and hydrogen into hydrocarbons with high conversion and selectivity for use as fuels, chemicals and plastics.
Could you tell us about your OXEFUEL technology and how it 'reinvents the Fuel Economy'?
Available to customers as OXEFUEL, OXCCU's sustainable aviation fuel is carbon neutral and derived directly from CO2. It is created by combining captured carbon dioxide and renewably sourced green hydrogen through a novel iron-based catalyst, resulting in a more cost-effective and decarbonized alternative to fossil-based Jet A fuel for commercial airlines.
The key differentiator is being a one-step process, significantly reducing both capex and opex of conventional two-step processes. The patented iron catalyst converts CO2 and H2 into jet fuel range e-hydrocarbons using different active sites on the same catalyst surface.
What is your advice to other entrepreneurs looking to develop innovative technologies and create sustainable businesses?
We need more minds focused on net zero. More perspectives, approaches and experimentation are needed to drive the necessary innovation. We have such a long way to go to achieve a clean future; we need passionate and dedicated people to help us get there.
What, in your view, is required in order to advance a circular economy and accelerate a net zero transformation in industries such as aviation? (investment, regulations, etc.?)
Airlines have consistently maintained that the cost competitiveness of sustainable aviation fuels (SAF) is their biggest barrier to adoption, and based on projected renewable energy costs in key production locations, OXCCU's technology can achieve cost parity. Modelling completed by independent researchers from Imperial College London, through Imperial Consultants, has shown OXCCU's one-step process significantly reduces SAF cost due to higher selectivity yield in the jet fuel range and a 50% lower capital cost.
You'll be showcasing your technologies in our Aviation & Shipping Forum at Innovation Zero. What brings you to the event - who are you looking to meet, and what are you hoping to achieve?
Innovation Zero's mission to connect a global network working to accelerate a low-carbon economy and society is aligned with OXCCU's goals of delivering a truly Circular Economy for sustainable aviation fuel. We are eager to meet innovators, policymakers and businesses invested in a cleaner future.
What are your hopes and plans for the future? Any projects on the horizon?
We are opening a facility at London Oxford Airport within the next few months with plans to open a larger facility at The University of Sheffield's Translational Energy Research Centre (TERC) in 2025.
OXCCU's Founder & CEO Andrew Symes will join us at Innovation Zero 2024, where he will present the "Scaling SAF with CO2 Derived E-Fuel" innovation showcase at the Aviation & Shipping Forum.
Andrew is a Climate Tech investor and entrepreneur focussed on the technologies key to net zero. He helped spin OXCCU out and led the first investment round from IP Group in 2021 before joining as CEO in 2022. His experience includes Investment Director at IP Group (now Kiko Ventures), Associate BP Ventures and commercial roles in BP's commodity trading business. Andrew has a first-class MChem degree in Chemistry from the University of Oxford.