03 Aug 2023
IZ recommends | The Solutionists by Solitaire Townsend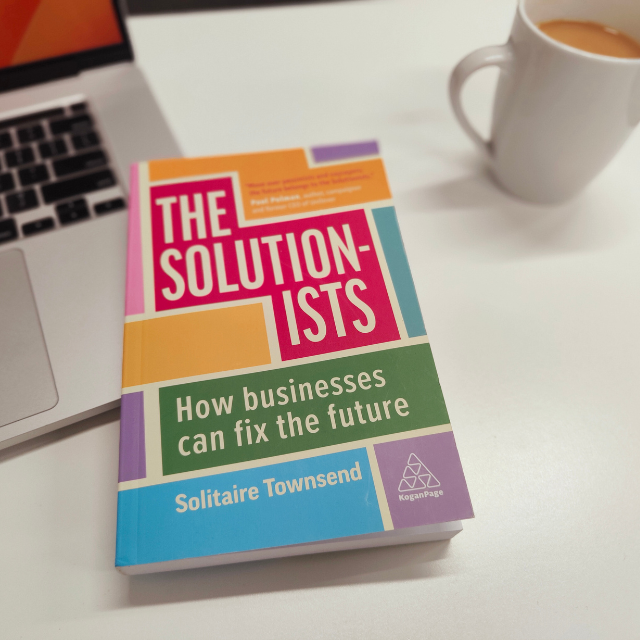 For our inaugural issue, Innovation Zero's VIP & Partnerships Manager Amir Sadeghi recommends "The Solutionists: How Businesses Can Fix the Future" (KoganPage, 2023) by Futerra Chief Solutionist Solitaire Townsend.
The Solutionists sets out what it takes to join the new generation of entrepreneurs, CEOs and leaders transforming business to create a more sustainable society. Using a change blueprint, this book coaches readers through the steps, mindsets and strategies that will put their organisations at the forefront and take personal ownership of sustainability solutions.
"Reading this book has inspired me to be a changemaker… not only as an individual but as part of a team. I realised what we as Innovation Zero can do to accelerate the zero carbon transformation by empowering businesses with a positive, solution-focused mindset."
Amir Sadeghi, VIP & Partnerships Manager, Innovation Zero
You can purchase The Solutionists on Amazon and other online retailers.
Watch Solitaire speaking at the IZ23 panel "Communicating the Urgency of the Challenge" here:
Keep your eyes peeled for next month's recommendation!