07 Sep 2023
IZ Recommends | Civilization: The Way We Live Now at The Saatchi Gallery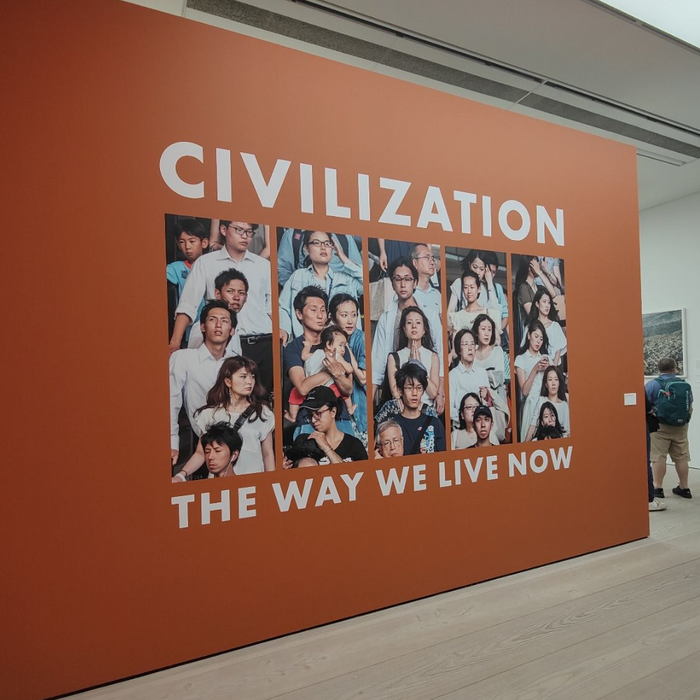 Last month, I took a trip to The Saatchi Gallery in the heart of London's Kensington & Chelsea and saw arguably the best photography exhibition I've seen in years. I'm a big museum and gallery nerd, so that's a high compliment! Spread across two floors, the exhibition covers eight chapters, including where we live, how we relate to one another, how we move our bodies and goods, breakdown and disorder, and new worlds on the horizon.
Through 150 images, it tracks how we live today as a species of eight billion – the majority of us now in cities – and the impact that has on the world around us and who we are inside.
Of course, when we're talking about the impact of the modern human being on our world, the themes of environmental destruction and climate change haunt almost every image. Aerial photos of ship graveyards that go on for miles and miles; meatpacking factory lines that stretch into the far distance; dead birds tangled in plastic; a polar bear trapped behind aquarium glass while tourists look on with glee.
Civilization closes with the question, "Can the human mind master what the human mind has made?" – a Promethean conundrum only brought further into the public consciousness by the likes of Christopher Nolan's recent Oppenheimer blockbuster. And with the final sign for the giftshop reading, "This is the end of Civilization", I couldn't help but wonder if we have sown the seeds of our own destruction when it comes to the health of Mother Nature, and if we have the power to save her.
A picture really does speak a thousand words, and I would highly recommend taking the opportunity to visit this while you get the chance.
Civilization closes on the 17th September, so book your tickets now!
Alistair Drennan, Content Director, Innovation Zero