16 Feb 2023
An Interview with Celia Greaves, CEO & Founder of the UK Hydrogen and Fuel Association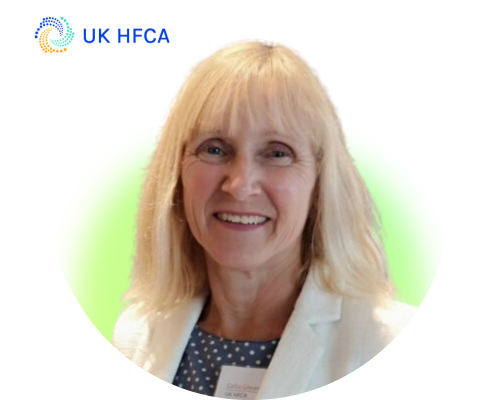 As we prepare for Innovation Zero's Industrial Forum on May 25th, we chatted with the UK Hydrogen and Fuel Association's CEO & Founder, Celia Greaves, who will be weighing in on the "Hydrogen Debate".

In your work, what is the central challenge to a rapid acceleration of the net zero transition?
"Low Carbon Hydrogen has the potential to deliver up to 35% of final energy demand by 2050 in the UK and generate hundreds of thousands of jobs. However, the UK is in danger of being left behind by increasing ambitions in other markets. The challenge that we face is to build and maintain momentum so that we can deliver rapid acceleration to net zero through home grown hydrogen and associated solutions, thus delivering wider benefits for the UK economy and exports."
How are you working to overcome this challenge?
"We are working with partners across the hydrogen landscape through the UK HFCA convened Hydrogen Coordination Forum to seek enhanced ambition for hydrogen, the policy framework to help deliver that and mechanisms to ensure UK content. We are also in direct dialogue with parliamentarians and policy makers to progress these aims."

"...the UK is in danger of being left by increasing ambitions in other markets."
With whom do you want to connect with to enable the above?
"The UK HFCA is keen to connect with all stakeholders who want to see an acceleration of roll-out and scale-up of hydrogen and its applications across the UK."