16 Mar 2023
An Interview with Carbon Engineering's VP for Europe and the Middle East, Dr Amy Ruddock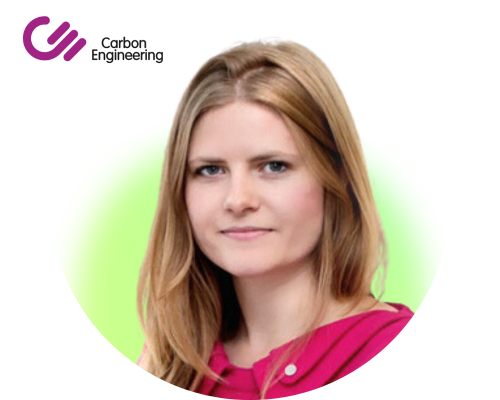 Ahead of our Energy Forum Showcase "UK Innovators that Move the Needle", we sat down with Dr Amy Ruddock, Carbon Engineering's VP for Europe and the Middle East, who provided her insight into the state of the net zero transition today.
What is your session all about and what will you be sharing?

"We will share how Direct Air Capture is being deployed at megatonne scale in the US, and discuss its role in UK's net zero targets and energy transition."
How important is an event like Innovation Zero to help accelerate the transition to a zero-carbon economy?
"Innovation Zero offers the opportunity to engage a cross-section of UK industry. This information sharing can foster critical collaboration."
How do you currently see the UK leading that change? Any examples?
"In our area of focus, greenhouse gas removals (GGR), the US Inflation Reduction Act (IRA) sets a high bar. We have been encouraged by the UK Government's work this side of the ocean on GGR business models to date and hope to see that continue at pace."
What is Carbon Engineering currently doing to in its progress/journey towards net-zero?
"In 2022, construction began on the first large scale DAC plant globally which will use Carbon Engineering's technology. Along with 1PointFive, our plant development partners, we target 2024 for initial operations, capturing 500,000 tonnes of CO2 from the atmosphere each year. Carbon Engineering and 1PointFive are focused on rapidly deploying similar facilities globally."
What policy priorities do you see as critical to enable your sector and clients to grasp the opportunity presented by the low carbon transition?
"The UK government needs to publish its long awaited GGR Business Models including the eligibility criteria for technology. Also, working in tandem, how will durable, high quality greenhouse gas removals be integrated into the UK ETS? Having clarity on this policy outlook is important for investors in UK projects."