03 Jan 2023
An update on Hydrogen Valleys and their role in the new hydrogen economy.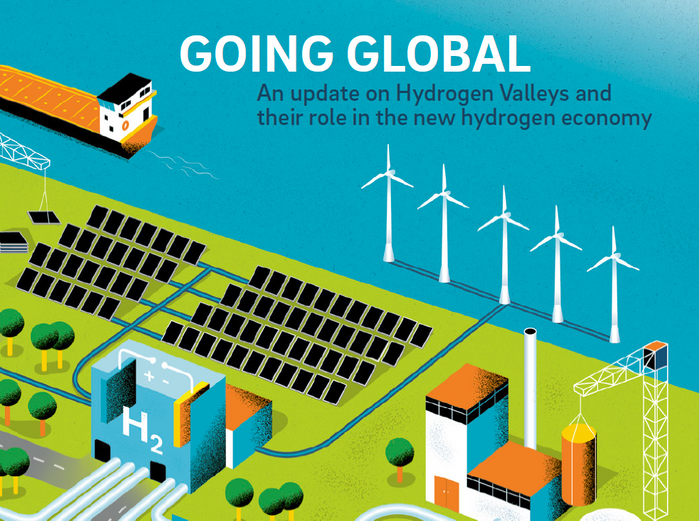 Hydrogen is a key cornerstone of the green transformation of the global economy, and a major lever to diversify energy supplies and accelerate the clean energy transition. With its RePowerEU Plan, the European Commission topped top-up Horizon Europe investments to double the number of Hydrogen Valleys by 2025 and is committed to achieve 10 million tons of domestic renewable hydrogen production and 10 million tons of renewable hydrogen imports by 2030. We are proud to see that all these efforts will allow us to further enhance and expand the Mission Innovation Hydrogen Valley Platform.
Rosalinde van der Vlies - Vice-Chair of the Mission Innovation Steering Committee Director of the Clean Planet Directorate in DG Research and Innovation – European Commission
Hydrogen will be essential to replace natural gas, coal and oil in hard-to-decarbonise sectors in industry, mobility and energy. Hydrogen Valleys will become an important cornerstone in producing, importing, transporting, and using clean hydrogen in Europe. I expect other geographies to follow similar strategies (hydrogen hubs, clusters, ecosystems, etc.), as local agglomerations of various hydrogen users, shared infrastructure and joint supply sources are essential to scale the industry and take the "New Hydrogen Economy" to the next level. In light of this, I am very pleased that this report further promotes the Hydrogen Valley concept by providing more insights to project developers, industry, and policy makers alike.
Bart Biebuyck - Executive Director, Clean Hydrogen Joint Undertaking
Source: Going Global