16 Mar 2023
Global AgriFoodTech Investment Report 2023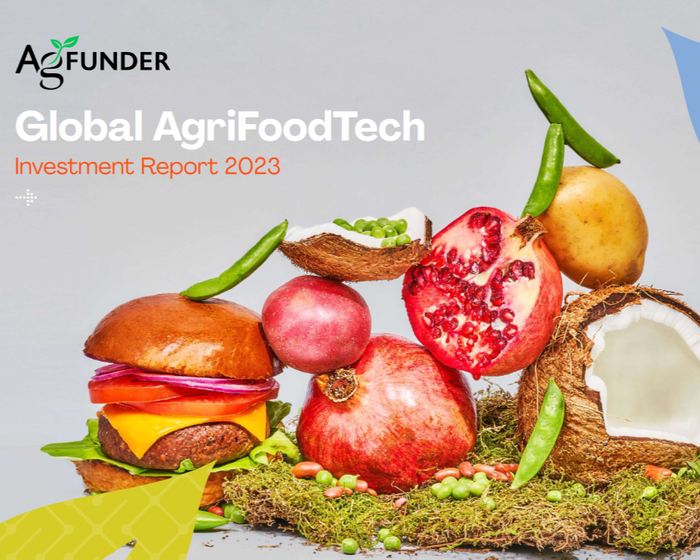 There's no denying the second half of 2022 was terrible for venture capital (VC), and agrifoodtech was no exception. Funding to agrifoodtech startups reached $29.6 billion in 2022, down 44% year-over-year.
Cheap money and increasingly outlandish tech valuations drove 2021's record-breaking $51.7 billion in agrifoodtech funding. Then, in the wake of war, inflation, and continued supply chain disruptions, the market came crashing down in 2022. But many of the world's current macro challenges – from soaring inflation to food insecurity to labour shortages – are driving more interest in agrifoodtech as a solution. In a new feature for this year's report, a survey of agrifoodtech VC investors revealed that while they don't expect valuations to improve much in 2023, they were buoyed that our sector is also increasingly recognised in the climate conversation. And it showed in the data. Funding to climate-related agrifood technologies bucked the global decline, increasing year-over-year, despite the macro headwinds. These included Novel Farming Systems, Bioenergy & Biomaterials, Ag Biotech and Farm Management Software, Sensing & IoT.

With more discipline from founders (and investors too!), the industry can capitalise on the growing interest in using technology to transform our food and agriculture system to be better for people and our planet. This could be a vintage year to invest in agrifoodtech.