15 Feb 2023
Energy Technology Perspectives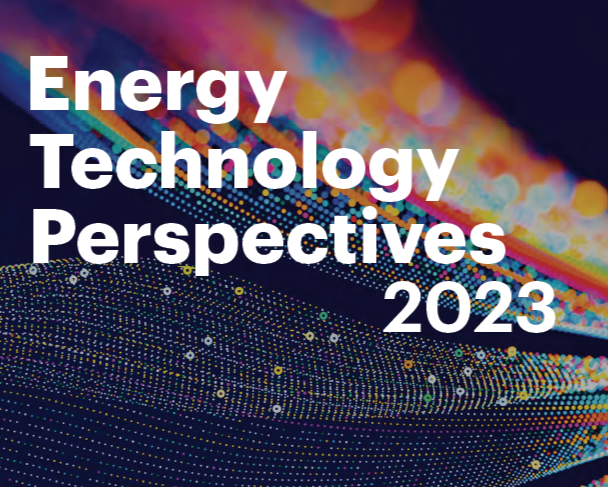 IEA's Energy Technology Perspectives (ETP) reports have been providing critical insights into key technological aspects of the energy sector since 2006. Through the lenses of energy security, resiliency and sustainability, ETP-2023 focuses throughout on the opportunities and risks involved in scaling up clean energy and technology supply chains in the years ahead.
The move to clean energy is accelerating...
Driven by a combination of policy, technological change and economics, the transition to global clean energy is accelerating. The need to reduce greenhouse gas emissions drastically and urgently in the face of ever more startling evidence of global climate change is now widely accepted, reflected in increasingly ambitious national goals.
Over the last decade, the uptake of clean energy technologies and the supply of energy from non-fossil sources, notably renewables, has accelerated rapidly. In 2022, renewables accounted for 30% of global power generation, up from below 20% in 2010, with notable increases in solar PV, wind, hydropower and bioenergy output.
Assessing vulnerabilities in supply chains...
The clean energy transition is affecting the nature of energy security, which depends on adequate and timely investments to ensure supply stays in line with demand. The move to clean energy is shifting the focus from fossil fuels to critical minerals, though the former will remain important to energy security during the transition, especially at its early stages.
Building resilience to disruptions along supply chains is vital to mitigating emerging problems for energy systems. Most low-emission technologies rely on domestic energy resources, such as sunshine and wind, but the equipment, critical minerals, materials and components needed to exploit those and produce end-use equipment often rely on global supply chains.
The goal of sustainability concerns energy technology supply chains as well as the supply of energy itself. The use of clean energy technologies may involve fewer emissions, but their supply chains may result in significant emissions and other environmental impacts.
Mass manufacturing of clean technologies and components...
For mass-manufactured clean energy technologies, bottlenecks resulting from gaps between announced manufacturing capacity expansion and projected production in 2030 in the NZE Scenario are less of a concern than for steps higher in the supply chain. Under the NZE Scenario, expanding the global manufacturing capacity of the six selected clean energy technologies reviewed in this report – wind, solar PV, EV batteries, electrolysers, heat pumps and fuel cell trucks – will require cumulative investment of around USD 640 billion (in real 2021 US dollars) over 2022-2030.
Source: Energy Technology Perspectives