14 Jul 2023
Climate Tech 2023 – Europe's Next Chapter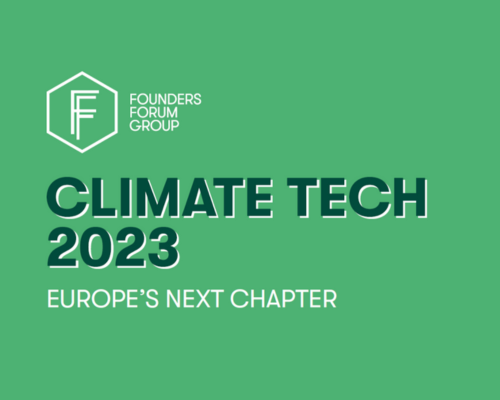 Investors are hungry for climate tech!
Climate tech funding represented more than a quarter of every venture dollar invested globally in 2022, with European startups raising record venture rounds.
But when President Biden announced the Inflation Reduction Act of 2022 (IRA) late last year, every climate tech founder's gaze turned to the United States.
The $369b mega-package of subsidies and tax breaks for climate-friendly investments has already convinced two of Europe's biggest climate tech companies – Climeworks and Northvolt – to expand to the US.
So what's the current state of European climate tech? And how can Europe remain an attractive destination for climate tech founders? In Climate Tech: Europe's Next Chapter, published in partnership with 2150, Dealroom, and London Tech Week, we bring together the continent's leading founders to issue a call to action for governments and legislators, outlining the key changes we need to encourage innovation in European climate tech.
From autonomous trucks to sunglasses made from CO2, we speak to founders from each climate tech sub-sector to reveal the challenges and opportunities shaping the space.
We highlight the biggest investment trends, recent raises, and most active investors. Plus, we look to the next generation, profiling the 23 European climate tech companies to watch in 2023 and beyond.
Source: Climate Tech 2023