13 Jan 2023
2023 Global Cleantech 100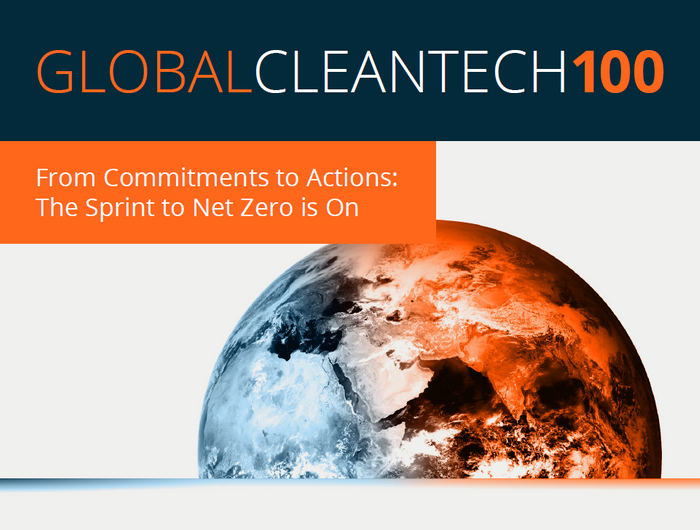 We start 2023 with a series of headwinds and challenges to navigate–a war in Europe with impacts on global energy markets, on supply chains, and on geopolitical collaboration and trust levels that cannot be overestimated; a recessionary economic environment, underpinned by rising costs of accessing energy and other critical enablers of the global industrial economy; and a COP that did little to keep the 1.5 degrees mitigation dream alive.
This is hardly the 2022 we all expected as we left Glasgow in 2021, buoyed by the show of support from across the private sector, believing that it was only a matter of time before there would be explicit support in the text for phasing out not only fossil fuels, but coal, too.
Nevertheless, these are the cards we have currently been dealt.
The journey to net-zero by 2050 was never going to be a straight line of progress. It was always likely to be chaotic and last minute, given the sheer size of the incumbent global economy, and by implication, the enormity of transformation implicit in decarbonizing it over the next 28 years.

It's not all doom and gloom.
This Global Cleantech 100 edition is remarkable for the number of businesses in it who represent solutions for some of the hardest of decarbonization challenges (e.g., cement, steel, aviation, and shipping) and those who are working on some of the critical materials issues coming our way, real soon.
We salute not only these 100 companies, but all the thousands beyond, who are fighting the good fight.
Source: 2023 Global Cleantech 100