06 Apr 2023
2022 Commuter Census Report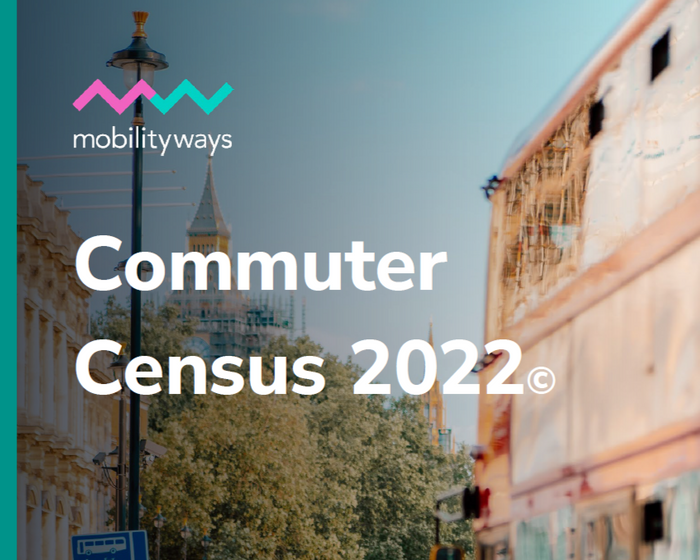 "The commute has always fascinated me because it's so revealing; from the modes of transport we favour, to the intricacies of our working habits, how and when we choose to travel says a lot about how we live our lives.
For statistics lovers like myself, the most comprehensive dataset for the commute is published every 10 years as part of the Government's Census. This has long been used as the basis for each decade of travel planning policies. When the 2021 National Census went ahead as planned, I couldn't help feeling this data would be dogged by COVID-19 anomalies, with the potential to distort travel planning decisions in the years to come. Not only could this affect the health, wealth and happiness of the nation's commuters but also hinder our collective efforts to decarbonise the commute and meet our net zero goals. We decided to launch our own census to account for the pandemic response, and what we found was hugely insightful. Now in its second year, the Mobilityways Commuter Census continues to produce thought-provoking data, which we now share with you.
These responses afford us greater visibility of the current mobility landscape, helping us identify ways in which to improve it. We must support commuters to make more sustainable choices, accelerate modal shift to more sustainable modes and understand where emissions savings can be made today. We simply do not have the time to make these decisions blindly.
Together, we can make zero carbon commuting a reality - and we must, before it's too late."
Ali Clabburn, Founder & Chairman, Mobilityways
Executive Summary
Analysing the responses of 10,984 individual commuters has shown that whilst "car is still king" when it comes to travelling to work, there has never been greater appetite and willingness for behaviour change.
The data gathered in the Commuter Census shows that there has been a clear shift to hybrid working post-pandemic, however, many of those that are working remotely do not believe it will continue to the same extent long-term. Additionally, the data indicates that much of the modal-shift that occurred during the pandemic has not become permanent.

However, the pandemic did show that where there was a need, it was possible to drastically change habits. In our analysis we've identified that the vast majority of commuters (81%) would consider an alternative to their current mode, with the main factor in their current choice being "convenience".

Another recurring theme in the data is how acute a need exists to decarbonise the commute. In July 2021, the UK Government released the Transport Decarbonisation Plan. For the first time in UK Government policy, it identified that the commute was a unique kind of journey and should have a decarbonisation strategy distinct from transport as a whole. The Department for Transport has named this policy "Commute Zero".
Source: Commuter Census 2022