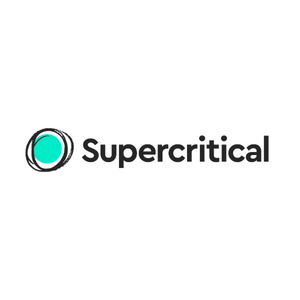 Supercritical is a vetted carbon removal marketplace helping businesses achieve net zero. Its technology makes it easy for companies to understand their climate impact and purchase high-quality carbon removal offsets to reduce it.
30% of the world's carbon removal customers use Supercritical to purchase carbon removal offsets. The company has two customers in the top 20 buyers of carbon removal worldwide, and recently helped Tide become the first fintech in the world to remove 100% of its emissions.
Supercritical is backed by LocalGlobe and angel investors including Peter Reinhardt (Twilio Segment and Charm Industrial), Yancey Strickler (Kickstarter) and Gustaf Alströmer (Y Combinator).
Its founders are repeat technology entrepreneurs who started the company to build a better future for their children.
Address
71-75 Shelton Street
Covent Garden,
London
WC2H 9JQ
United Kingdom