The Solent Cluster
Energy Storage
Hydrogen
Industrial Decarbonisation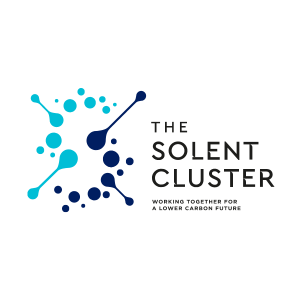 The Solent Cluster partnership represents an incredible opportunity for local communities, the region, and the UK, and can affect real change in sustainable energy production and consumption. We will play a fundamental role in the world's fight against climate change, supporting the UK in reaching Net Zero emissions by 2050.
Working together to realise a low carbon future for the Solent and beyond

November 2022 saw the launch of The Solent Cluster: designed to bring together industry leaders and global organisations to create a lower carbon future. After a successful event with high profile spe ...

Our vision is for the Solent to become a leading centre for low carbon investment that will grow the regional economy, protect skilled jobs, and create new employment opportunities in the energy techn ...
The Solent Cluster has announced its attendance and speakers at Innovation Zero - The International CleanTech Congress at Olympic London this month. On 24-25 May, the event, which is endorsed by the P ...

The Solent Cluster, has announced the appointment of Zoë Colbeck as its new Project Manager to provide a focal point for Cluster activity and help drive the vision for the Solent to become a leading c ...

The Solent Cluster has welcomed the Chancellor's announcement of investment of £20bn into UK carbon capture and storage (CCS) as part of a Clean Energy Reset, as it seeks to realise the government's N ...