Renewable Energy Institute
Carbon Neutral and Net-Zero
Hydrogen
Renewable Energy Solutions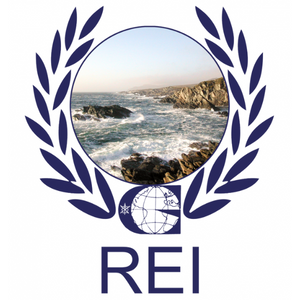 The Renewable Energy Institute (REI) offers a wide range of CPD accredited, state-of-the-art renewable energy training courses, suitable for anyone who would like to pursue or develop a career within this sector. Participants on our courses come from a wide range of backgrounds; most recently participants on our courses have included employees from the World Bank, the Department of Energy and Climate Change, Ministry of Defence, and many more. The Galileo Master Certificate (GMC) is an internationally recognised certificate in renewable energy and energy efficiency, awarded directly by the REI. For every course studied, participants can achieve a GMC. Multiple GMCs can be achieved when studying an Expert Certificate or the Accredited Master Award.
Address
68/1 Spottiswoode Street
Edinburgh
EH9 1DH
United Kingdom
The Galileo Master Certificate (GMC) is awarded to successful participants of professional training courses allowing them to work in the renewable energy and energy efficiency sectors.

The Renewable Energy Institute's corporate Renewable Energy training courses are offered worldwide, through live virtual classroom teaching or on-demand courses.

Find out more about the Renewable Energy Institute Professional Membership Programme - including exclusive benefits and how to join.

Find out what the Renewable Energy Institute can offer you in our taster session video.
Staff upskilling & training is an integral part of any organisation's plan for the future – both for the development of their staff, and their plans to improve and expand their operations.

By studying a renewable energy course online with the REI, you and your organisation can help speed up the positive changes so desperately needed.
Browse the Renewable Energy Institute's wide range of courses in our 2023 brochure.