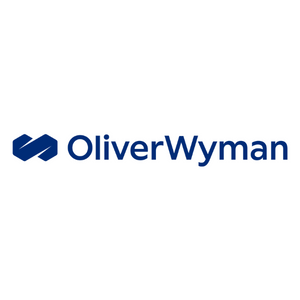 Oliver Wyman is a global leader in management consulting. With offices in more than 70 cities across 30 countries, Oliver Wyman combines deep industry knowledge with specialized expertise in strategy, operations, risk management, and organization transformation.
The firm has a proven track record in helping companies make commercially smart climate transitions, from strategy and direction through to finance and operations. It also works with networks and organisations such as the Sustainable Markets Initiative, the Glasgow Financial Alliance for Net Zero, the World Economic Forum, CDP, and Climate Group, to drive collaborative action on this topic.
Oliver Wyman is a business of Marsh McLennan [NYSE: MMC].
Address
55 Baker Street
London
W1U 8EW
United Kingdom