18 May 2023
The Circularity Gap Report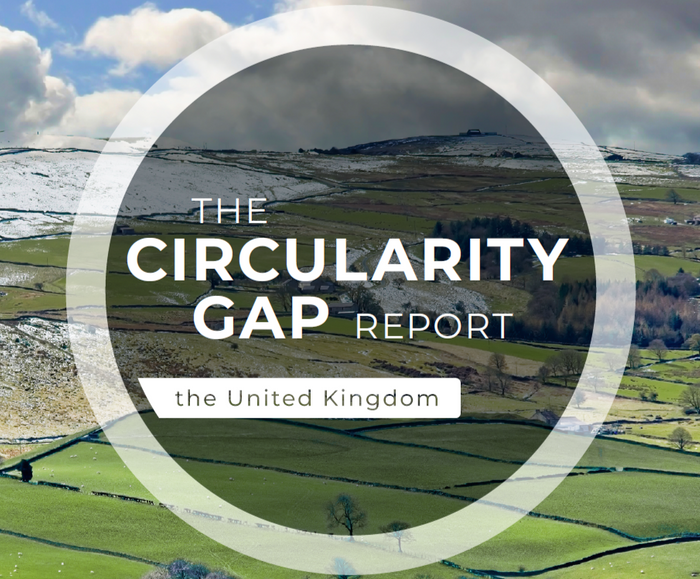 THE WAY AHEAD FOR A MORE CIRCULAR UK
UK business can play a major role in making the UK economy more circular, especially when using circularity as a driver for innovation, experimentation and collaboration. The current linear economy poses many business risks—and these are likely to increase over time. Businesses that can see a way to derive satisfactory profit from new services, products and operating models that reduce material consumption will be the long-term winners, but the vision to do so remains sporadic across most sectors. Achieving circularity is challenging for complex value chains, especially those that lack transparency and traceability, and those where products or services aren't designed for circularity or are inherently noncircular. Making a shift will require experimentation with new approaches and business models, for which collaboration across value chains and innovative pilots will be invaluable. This report outlines how companies can move from a position of compliance, to improved resilience and value creation—shedding linear risks and embracing circular benefits.
The circular economy must be considered a key pillar in UK and sector-level strategic business and economic plans. Reducing and maximising the value of material inputs to the economy will not only result in reduced environmental pressures but is a sound economic strategy to deliver cost savings, drive productivity growth, spur new regional, circular value chains and create jobs. This is acknowledged by the latest Net-Zero Independent Review, which recognises that reducing resource use and delivering a more circular economy is a priority for decarbonising the UK economy. This also entails redefining value. For example, the circular economy holds huge potential to contribute to the protection and enhancement of the UK's natural capital assets.
UK nations and local and regional initiatives will play a key role in the transition as promoters, facilitators and enablers. The UK already boasts a solid circular economy related stakeholder ecosystem. Celebrating, strengthening and building upon these local initiatives and communities via support and collaboration will be a crucial complement to topdown action. Collaboration across sectors and disciplines together with facilitation of clusters, incubation spaces and networks where there is a gap is needed to maximise the potential of existing and future initiatives.
There is a huge opportunity for the UK—and a risk of missing out. While the UK exhibits a level of material consumption that surpasses the global average and well-exceeds ecological limits, it is well-positioned to take on the challenge of going circular. It is considered a frontrunner in climate action, being the first major economy to roll-out a legally binding commitment to achieve net-zero emissions. It is also advanced, by global standards, when it comes to circular economy-related policy. With decarbonisation agendas gaining prominence at different levels, a rich ecosystem of motivated stakeholders, and the circular economy gaining traction in both policy making and business strategies, the UK is already taking crucial first steps to leave linear behind. However, there is a need for a clear(er) vision, a detailed strategy and clear and ambitious targets for reducing material consumption and achieving greater, higher-value circularity. Decarbonisation is only one piece of the puzzle; the circular economy can deliver other environmental objectives, such as pollution and water stress reduction and biodiversity protection. Achieving net-zero by 2050 will require ambitious targets for cutting the UK's material footprint by half, at a minimum.
Source: The Circularity Gap Report