Global Energy Transition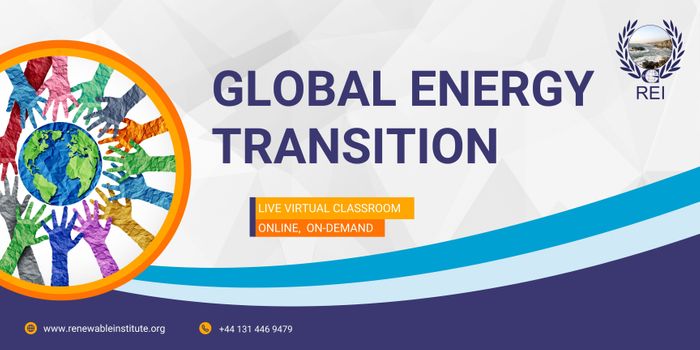 Course Content:
Global Energy Transition
Terminology and concepts
Misconceptions and lessons from history
The energy trilemma and climate change
Energy Transition From the Bottom Up
Technologies and building blocks for the transition
Electrons and Molecules
Supply chain decarbonisation
Energy Transition From the Top Down
COP, commitments, and the role of the UN
Global challenges and geopolitics
Policies and the role of Governments
Decarbonisation - Challenges and solutions
International / national / industrial
Sustainability and the Energy Transition
Sustainable Development Goals and their current and future impact
ESG – Environmental Social and Corporate Governance
Current price per participant:
£795 for the Live Virtual Classroom taking place on Tuesday 25th - Wednesday 26th April
or
£540 for On-demand access

The course price includes exam for Galileo Master Certificate; live classroom training; course materials; Certificate of Participation and is inclusive of VAT.
The internationally recognised Galileo Master Certificate (GMC) is provided to successful candidates of the exam which takes place at the end of the course.
The teaching, which leads to the Galileo Master Certificate (GMC), is based on the European Project EMTEU (Energy Management Technician in Europe). This course is also accredited by The CPD Accreditation Service.
If you wish to pay the course fee by credit or debit card, please use the following link https://www.renewableinstitute.org/training/global-energy-transition/ or call us on +44 (0)131 446 9479.