ENERGY MANAGEMENT & CARBON FOOTPRINT SOFTWARE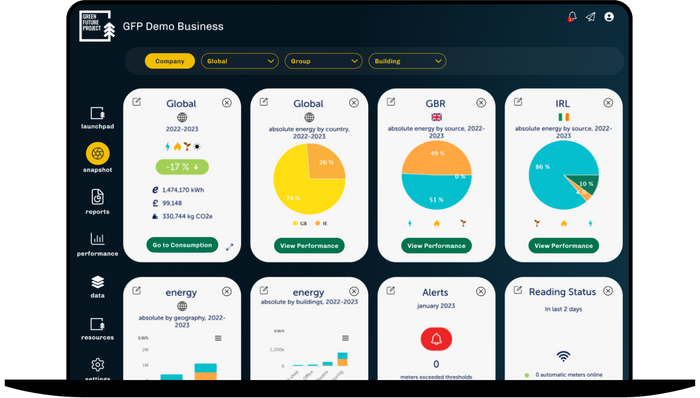 What can you achieve with our Energy & Carbon Footprint Management software?
Energy Health Check
The starting point of your reduction journey: a complimentary assessment that provides recommendations on key focus areas for the improvement of your energy efficiency.
Energy Management Module
Monitor and manage your energy consumption to save money, reduce your environmental impact, and report achievements.
Carbon Footprint Module
Calculate your company's carbon footprint and demonstrate accountability by setting targets and working towards your net zero goals.