CLIMATE ACTIONS AND TRACKING PLATFORM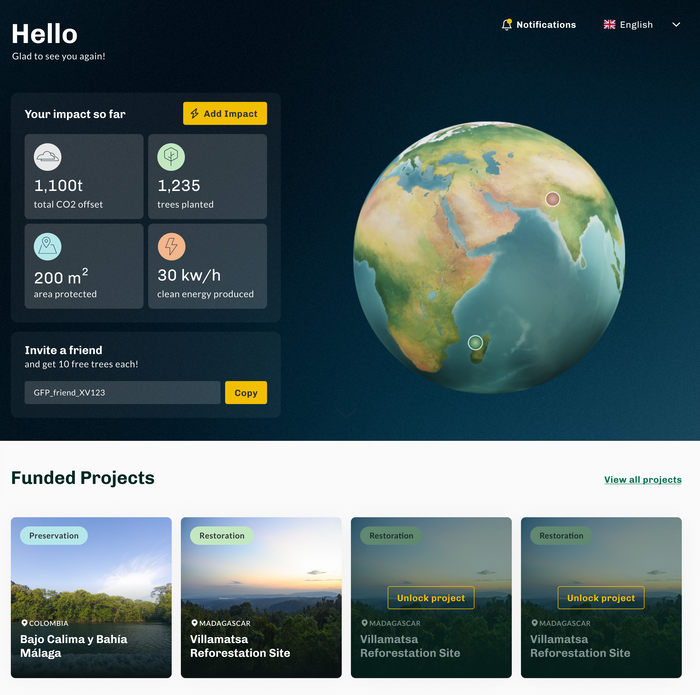 You can access the GFP platform and monitor your impact through 3 different subscription, according to your need.
By accessing it, users can obtain: real-time data to monitor their impact and in-depth interactive content that can also be consulted through 3D models of the projects supported. Each user has the ability to download the Impact Report related to the positive impact generated and share it with clients, stakeholders and community. In addition, through API integration, you can display your impact metrics directly on your website or app.
Subscription models:
1. E-commerce and App API: allows a monthly investment of a percentage of sales or a fixed amount in high-impact projects. This solution can also be automatically integrated through an API connecting e-commerce transactions to live climate counters.
2. Climate Positive Subscription: allows you to offset your staff's carbon footprint by setting up a monthly plan that equals your carbon footprint.
3. CO2 Offset: through this service, companies and individuals can offset the desired amount of CO2 emissions by directly purchasing carbon credits or biodiversity credits and carbon tokens from Invest Conservation.