09 Aug 2022
The Global Network for Zero, a Worldwide Initiative Focused on Accelerating a Zero Emissions Future, Launches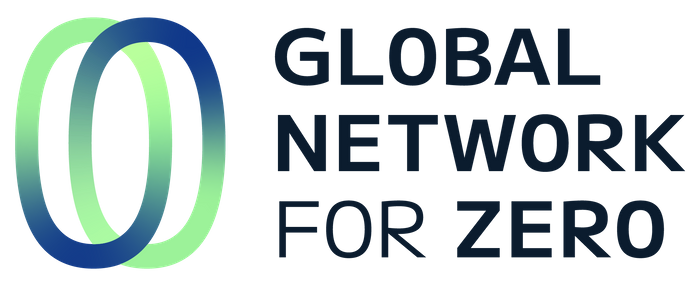 Founding Team Consists of Mahesh Ramanujam, Former President and CEO of the U.S. Green Building Council, Sarah Merricks, Former Chief of Staff at the U.S. Green Building Council, and Scot Horst, founding CEO of Arc Skoru.
Mahesh Ramanujam, former President and CEO of the U.S. Green Building Council, together with a veteran team of sustainability and ESG experts announce the launch of The Global Network for Zero (GNFZ). Recognizing that current efforts will not generate scalable climate solutions in time to avert a planetary calamity, GNFZ is an international collective of business and policy leaders devoted to the rapid realization of a zero emissions world. GNFZ's founding members include Sarah Merricks, former Chief of Staff at the U.S. Green Building Council, and Scot Horst, Founding CEO of Arc Skoru — both known for their contributions to legacy sustainability and certification platforms, including the LEED green building program.
GNFZ builds upon the team's long-standing reputation for using innovative technology to tackle compounding global crises and improve human health and well-being. With a history of business, digital, and green building acumen, GNFZ will harness the power of leading-edge technology to meet a growing sense of urgency and fulfill the network's vision of lasting equitable and global living standards. In addition to developing best-in-class practices, resources, financing mechanisms and scalable policy frameworks, GNFZ is positioned to prioritize the expansion of ESG across sectors. GNFZ will lead a singular and comprehensive approach for realizing its vision by bringing together the most influential individuals and institutions in technology, finance, business, and organizational sustainability.
"The realization of a healthy, economically viable zero emissions planet is a moonshot, and we're far past launch time. Climate change is the single largest existential threat to humanity. By collectively nurturing innovation and leveraging smart investments, the Global Network for Zero is laying the groundwork for a standard of living where everyone thrives," says GNFZ Co-Founder, President, and CEO Mahesh Ramanujam. "Combining our decades of experience, vast networks, and proven track records for delivering on bold, ambitious strategies, Sarah, Scot and I are encouraging participation from anyone interested in building a better society for themselves and future generations. In fact, we've already engaged the best and brightest in sustainability, investment and finance, innovation and technology, government and policy, and construction, engineering and architecture — because that's what will ultimately forge solutions, lead to universal reporting, provide an increase in returns for investors, and create a unified, actionable path to zero."
The Global Network for Zero will focus on three pillars: investment, technology and policy. In addition to providing a full suite of resources, GNFZ will connect financiers with the most promising and profitable innovations for maximum sustained returns on investment and impact. GNFZ will develop solutions for eliminating market barriers to a zero emissions world, bridging technology gaps and enabling scalability. This includes but is not limited to pairing end-users with innovations to bridge the "valleys of death" between climate tech and cleantech innovation, maturation, commercialization, adoption and diffusion. On the policy front, the network will convene business and policymakers, create clarity around the term 'zero,' interpret the business implications of accelerating carbon reductions across various sectors in society, and assist in scaling implementation efforts.
"This is a network of shared ownership — which is a core value of any successful community or collaborative effort. As founding members, we want everyone to be stakeholders in a zero emissions future. We want to empower people and organizations to fulfill their ESG commitments, and to experience the improved quality of life that comes with creating and sustaining a healthy economy free of emissions," says Sarah Merricks, GNFZ Co-Founder and Chief Strategy Officer. "This will take buy-in from the public and private sectors, both of which we have extensive experience collaborating with. Nothing like this has been brought to scale before, but the Global Network for Zero is fully committed to this mission."
"Everyone can play a role in reducing emissions. Our key word is 'inclusive' and our goal is to expand the capacity for anyone to become involved. This network is for everyone," says Scot Horst, Chair of GNFZ. "We are building a comprehensive method for anyone to use to improve our shared health while accurately measuring and tracking progress. A healthy environment, healthy people and a healthy economy go hand in hand when people are connected and know that their work makes a difference."
With GNFZ engagement well underway, the organization is rapidly growing its reach by convening the public and private sectors, as well as building its capacity for knowledge-sharing and scaling implementation strategies for zero emissions.
About The Global Network for Zero
The Global Network for Zero is an international leadership collective of business and policy leaders implementing actionable strategies and solutions for accelerating ESG compliance and the rapid realization of a zero emissions world. Follow us on Twitter and LinkedIn to learn more and reach out to team@gn-zero.com to learn how you can get involved.
Contacts
Caroline King
gnfz@antennagroup.com