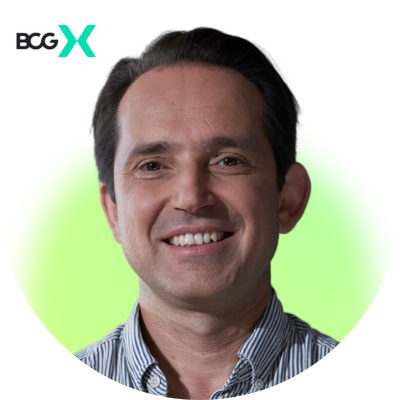 Vuk Trifkovic
Managing Director and Partner
,
BCG X
Vuk Trifkovic is a Managing Director and Partner at BCG X, Boston Consulting Group's tech build and design unit. Vuk joined BCG in 2016 and has been building, launching, and running digital businesses and platforms in various industries.
He is part of the leadership team for green tech for BCG X, focused on partnering with corporate organizations across Europe, Middle East, South America, and Africa to invest in, co-build, and scale sustainable businesses to accelerate climate through innovation, creating value for both shareholders and society.
Since 2021, Vuk has successfully led climate and sustainability projects, acquiring broad expertise spanning green technologies and climate innovation, from direct-air capture via large scale renewables, building optimisation, precision and regenerative agriculture, to carbon accounting and supply chain transparency.

Prior to joining BCG, Vuk held leadership roles in several VC-funded startups in Berlin and London, as well as working on a project using geospatial computing tools to study the impact of climate change on prehistoric societies.