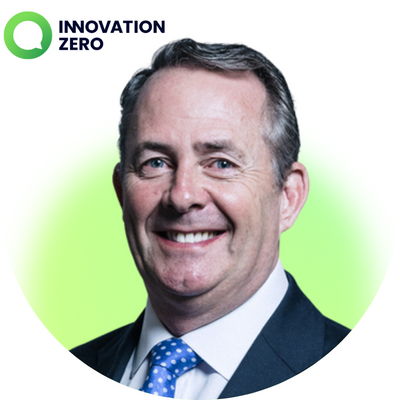 The Rt Hon. Dr Liam Fox MP
Event Chair
,
Innovation Zero
United Kingdom
Dr Liam Fox was elected as the Member of Parliament for Woodspring (renamed North Somerset for the 2010 General Election) in April 1992, prior to which he worked as an NHS doctor.
In June 1993, Liam was appointed Parliamentary Private Secretary to Michael Howard, then Home Secretary. In July 1994, he was appointed an Assistant Government Whip, and promoted to the position of Senior Government Whip the following year. He was a Minister at the Foreign and Commonwealth Office from 1996 until the 1997 General Election.
In June 1997, Liam was appointed Opposition Front Bench Spokesman on Constitutional Affairs. For four years from May 1999 to November 2003 he served as Shadow Secretary of State for Health before being appointed Co-Chairman of the Party in 2003. Subsequently, from May 2005 to December 2005, he served as Shadow Foreign Secretary. He then served as Shadow Secretary of State for Defence from December 2005 to May 2010.
Liam was appointed Secretary of State for Defence by Prime Minister David Cameron on 12th May 2010.
He played a prominent role in the Leave campaign in the referendum of 2016.
He was appointed Secretary of State for International Trade by Prime Minister Theresa May, setting up the new Department for International Trade where he made the case for international free trade.
He was the UK's candidate for Director General of WTO in 2020.
In 2022, Liam chose to support the Innovation Zero initiative to help inspire and connect innovation, expertise and the capital needed to accelerate a low carbon future and combat the climate emergency. He believes that it is vital to see the decarbonisation agenda, not as a financial burden to business, but rather an opportunity to develop and promote the UK's technical abilities in the crucial global challenge.