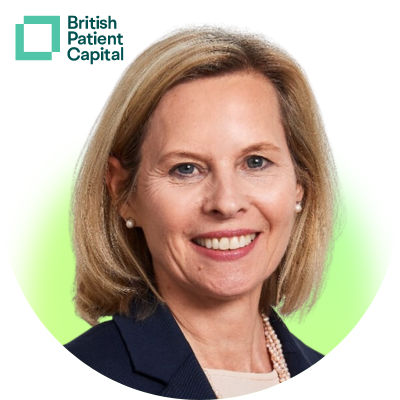 Catherine Lewis La Torre
CEO
,
British Patient Capital
Catherine was appointed CEO of British Patient Capital (BPC) in October 2022, having led the British Business Bank as interim CEO since September 2020. Catherine joined the Bank in 2016 to lead the commercial arm, first as CEO of British Business Investments (BBI) and, from October 2018, as CEO of both BBI and BPC.
Prior to 2016, she was Head of Private Equity for Cardano Risk Management, managing a global portfolio of private capital investments on behalf of UK pension funds. She was previously a Partner and Managing Director of Paris-based European private equity firm, Fondinvest Capital, and before that a founding partner of Nordic Private Equity funds manager, Proventure. Catherine also established a consultancy business advising sovereign wealth funds and institutional investors in Asia, the Middle East and the US on their European private capital strategies.
Catherine is a member of the Rose Review Board.