11 May 2023
Drax announces carbon removals deal with C-Zero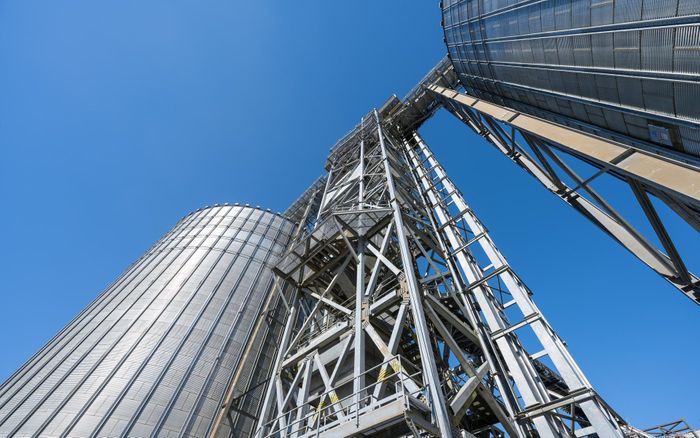 Drax has agreed a Memorandum of Understanding (MoU) with C-Zero Markets ("C-Zero") in relation to the sale of carbon dioxide removal credits from Drax's first US BECCS facility.
C-Zero intends to buy 2,000 metric tonnes of carbon removals from Drax's first US bioenergy with carbon capture and storage (BECCS) project for $300 per tonne.
Drax aims to deliver 12 million metric tonnes of carbon dioxide removals (CDRs) per year using BECCS by 2030.
Drax has agreed a Memorandum of Understanding (MoU) with C-Zero Markets ("C-Zero") in relation to the sale of carbon dioxide removal credits from Drax's first US BECCS facility. Under the terms of the MoU, Drax and C-Zero will work together with a view to C-Zero acquiring 2,000 tonnes of CDRs for $300 USD per tonne.
Carbon dioxide removals (CDRs) are used by organisations to balance their hard-to-abate carbon emissions, achieve a net zero and, in some cases, a carbon negative status. Longer lasting and lower risk carbon credits, such as the types generated by carbon removals technologies, are increasing in demand as more organisations look to hit their decarbonisation targets.
Marc Bradbrook, Director of Business Development of Drax said, "Drax aims to be a global leader in BECCS – delivering renewable energy and carbon removals, while becoming a major player in this potentially trillion-dollar market."
"While the CDR market is still in early stages, the clear demand that we are seeing for removals alongside the progressive policies being developed in the US to support BECCS, is enabling the investment needed to spur this vital new sector of the economy."
"We hope this deal with C-Zero will demonstrate the continued growth of the sector and spur other companies to invest now to support the development of this vital market."
With the right government engagement, Drax plans to invest billions over the coming years in global carbon removals and renewable energy projects, with the aim of capturing 12Mt a year of carbon removals by 2030 globally and to be a global leader in carbon removal projects.
Mike Ridler, Director of C-Zero Markets said, "I'm thrilled that the partnership with Drax will help solve the other half of the climate equation with carbon removal. This will be a crucial development in the market for our clients and us; we are already receiving huge interest."
"This market will evolve quickly, and being involved from the start is a game changer for us and, more importantly, our clients."
In 2022, Drax announced a deal with Respira, which could see the largest volume of carbon dioxide removals traded so far, a landmark moment for Drax, the development of a global carbon markets, and the fight against climate change.
ENDS
Media contacts:
Sloan Woods
Media Manager
E: sloan.johnson@drax.com
T: 07821665493
Editor's Notes:
The engineered CDR market has grown dramatically over the last 18 months with 600kt purchased in 2022 – a greater than fourfold increase from 2020. A further 280kt were sold in the first four months of 2023 according to cdr.fyi.
Buyers are committing significant capital: Frontier committed over $1 billion USD and the First Movers Coalition (a group of more than 65 corporations) has committed to spending $25M USD each on purchasing CDRs.
About Drax
Drax Group's purpose is to enable a zero carbon, lower cost energy future and in 2019 announced a world-leading ambition to be carbon negative by 2030, using bioenergy with carbon capture and storage (BECCS) technology.
Drax's around 3,000 employees operate across three principal areas of activity – electricity generation, electricity sales to business customers and compressed wood pellet production and supply to third parties. For more information visit www.drax.com
Power generation:
Drax owns and operates a portfolio of renewable electricity generation assets in England and Scotland. The assets include the UK's largest power station, based at Selby, North Yorkshire, which supplies five percent of the country's electricity needs.
Having converted Drax Power Station to use sustainable biomass instead of coal it has become the UK's biggest renewable power generator and the largest decarbonisation project in Europe. It is also where Drax is piloting the groundbreaking negative emissions technology BECCS within its CCUS (Carbon Capture Utilisation and Storage) Incubation Area.
Its pumped storage, hydro and energy from waste assets in Scotland include Cruachan Power Station – a flexible pumped storage facility within the hollowed-out mountain Ben Cruachan.
The Group also aims to build on its BECCS innovation at Drax Power Station with a target to deliver 4 million tonnes of negative CO2 emissions each year from new-build BECCS outside of the UK by 2030 and is currently developing models for North American and European markets.
Pellet production and supply:
The Group has 18 operational pellet plants and developments with nameplate production capacity of around 5 million tonnes a year.
Drax is targeting 8 million tonnes of production capacity by 2030, which will require the development of over 3 million tonnes of new biomass pellet production capacity. The pellets are produced using materials sourced from sustainably managed working forests and are supplied to third party customers in Europe and Asia for the generation of renewable power.
Drax's pellet plants supply biomass used at its own power station in North Yorkshire, England to generate flexible, renewable power for the UK's homes and businesses, and also to customers in Europe and Asia.
Customers:
Drax supplies renewable electricity to UK businesses, offering a range of energy-related services including energy optimisation, as well as electric vehicle strategy and management.
To find out more go to the website https: www.drax.com/us/us-beccs-by-drax/
About C-Zero Markets
C-Zero Markets provides environmental consultation, supporting companies and organisations with renewable energy solutions, emissions reduction and achieving carbon, compliance and net zero targets. Their goal is to help organisations achieve the highest emission reduction standards possible.